Aston Martin

Repair and services
Containing just about everything you would want from a European-made vehicle, Aston Martins look sophisticated in any setting and come packed with features and comforts to spare. Don't let the elegant design fool you however as under the hood is engine power and performance that gives you plenty of bang for your buck. Combining that power with the crisp handling, smooth acceleration and spacious interiors gives you a vehicle that looks just as good after 50,000 miles as it does when you first drive it home. Preserving value is a priority for just about any driver but for Aston Martin owners it's essential and a lot of that value comes from proper service and maintenance.
This is one of the best shops I have had the experience of dealing with.

Best costomer service, honest and high quality work for my maserati ghibli, you won't be disappointed.

Excellent value, thorough work and great communication.

A Great Experience!I needed service for my Maserati and Mark and his team were great! I would highly recommend working with them.

Mark and his team are great.

I have only been there for routine maintenance so far but am very happy with their customer service. They…

Super service, clean shop and VERY KNOWLEDGEABLE AND FAIR PRICE! Great communicate and constant updates.

Great service and detailed. They're honest and replaced only what was needed.

Mark and his team is extremely experienced and does great work. No complaints here! I highly recommend them!

You can see the level of trust they have achieved with the caliber of vehicles in the shop. We trust them and won't be going anywhere else.

Excellent service and great care for their customers vehicles.

Mark not only is extremely experienced and knowledgeable but also very honest; if you car doesn't need it he will tell you.

Overall, trustworthy, honest mechanics. I have recommend them to my friends who needs car services, and will continue do so.

My experience with them has been awesome from start to finish.

All the reviews are totally correct…Amazing.Thank you gentlemenSkip Maison

I really never write reviews but had to give props to this repair shop and the excellent service from Mike.

Mike helped me by explaining all the stuff the dealership said I needed and eased my fears of the dealership quote's.

Mike is very professional and prompt. The staff is very nice and their rates for service are very fair specially for high end exotic cars.

He has worked on a few of my Ferrari's and always goes above and beyond and exceeds all expectations. No corners ever cut by these guys.

Always feel like these guys are looking out for my best interest with my vehicles Totally trust them

We have found Mark, Mike and the Mark Douglas team go above and beyond to do fantastic work while providing you with an honest assessment of your vehicle.

Great team at MDM! Mark, Mike, and Sean were very helpful and knowledgeable regarding my issues with my Maserati.

Excellent service, Mike was great and super accomodating. Our new go to body shop!

All I can say is Knowledgeable, Honest, Timely, Professional and above all a pleasure to deal with.

Great service. Super nice people. They have worked on Ferrari's, vintage jaguar and BMW for me.

Awesome job! Enjoyed working with Mike! He stayed on top of everything and called me to update the status on my M5! I will be back for sure!

Finished my first year service in a very timely manner. No need to go to dealer anymore.

ServPro Of Northwest Long B.

These guys are great, very professional and very helpful. They were clear in explaining their findings and discussed the options.

I had MDM do a PPI on a Ferrari f430 that I purchased, very friendly and professional. But I'm happy with his service.

Very professional in their work. Kept me well informed along the way.

I would highly recommend Mark Douglas Motorworks.

MDM has serviced my 2 classic Ferrari cars in the past and they are factory trained and the best.This time it was a battery or electrical issue and it would…

By using MDM I saved a significant amount of…

They are very knowledgeable about my Ferrari F430, communicated with me regularly about the issue they found and gave me options at different price levels.

This place is by far the nicest, honest guys! Skip the dealer and go here if you want you car done right.

Well I found the perfect place! Not only for my Maserati but my older X5. Work was done perfect they explained everything in detail. Miracle!

If you are looking for quality service, honesty, and expertise for your exotic car this is the place. You will not be disappointed.

Nice place, cleaned my sticky buttons, changed oil and filter, prices are reasonable

All I could say is wow I found them these guys are super honest,fast and professional.

Fantastic Service. Due to all of the good reviews I brought my Testarossa here to fix my brakes, and the car now drives perfectly.

Champagne Is Good For Your S.

Mark did an amazing job installing my H&R sport springs on my Audi. He was a true professional and the quality of his work proves that!

These guys are on it, honest and fast. Thanks again for the great work and excellent communication.

Excellent shop. Honest mechanics. Been taking our German cars here for years.

I am definitely happy with the delivered service. I can how say I have a go to shop to take care of my performance sport cars

They all did great work at a reasonable rate! Shop is very clean & staff is extremely knowledgeable and sincere. Thank You Guys!!

And they did a very professional job, took excellent care of my car, were very reasonably priced, and got my car back to me on the same day.

Great guys running MDM and excellent precise work. Thanks guys for being the go to exotic cars service/repair shop at affordable prices

They have fair and honest pricing. I will definitely continue to have my car serviced at Motorworks. Thanks Mark!
Avoid The Dealerships
Going directly to the dealership for Aston Martin maintenance will get your car the service it needs but with extremely high costs for just about everything. Providing owners with dealership quality service at more affordable prices are the Euro specialists at Mark Douglas Motorworks. Our technicians have over 15 years of experience with these high-end vehicles and understand what it takes to keep them performing at the high level you expect from them. We make sure everything is done with factory tools and equipment including:
Mileage specific maintenance at 10,000, 20,000, 30,000 and 40,000 mile intervals
Additional 40,000 mile maintenance required such as brake maintenance
Routine oil changes with proper replacement materials like oil and filters
Diagnosing of any dashboard lights or unusual performance issues
Engine maintenance and services including repair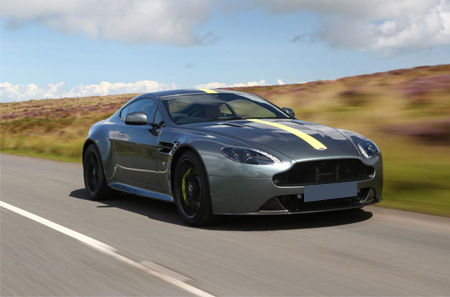 We place an emphasis on customer service so that you can drive with confidence after each visit. We provide drivers with a 24 month/24,000 mile warranty on all services and repairs as well as we believe in the quality of work your car receives when you visit MDM.
Located in Mission Viejo, CA, Mark Douglas Motorworks also provides service and repairs for drivers from
Irvine
,
Laguna Niguel
and
Trabuco Canyon
. Our shop believes in quality and honesty above all else and will make sure that your car receives the high site level of service it demands. Simply call us today to speak with one of our specialists and to schedule an appointment for your vehicle. Aston Martin Repair received 5 stars out of 5 based on 32 reviews on.