Foremost Bentley Repair & Maintenance Facility in Mission Viejo
Showing that classic quality auto manufacturing is still what driver's value most, Bentleys have come to represent an emphasis on removing all of the unnecessary add-ons and focusing on what matters. Along with smooth performance and a deceptive amount of power under the hood, most Bentley vehicles are best known for their multitude of interior comforts and high safety standards. To preserve your Bentley's performance and to enjoy the durability they are known for it is important to find a shop that performs the proper service. While the dealerships are always there for maintenance more drivers are turning to independent shops that can provide a more affordable alternative for service and repairs.

Long Lasting Service You Can Trust
Mission Viejo's answer for high quality Bentley service, Mark Douglas Motorworks has specialized in European-made auto maintenance for years. Our expert technicians have over 15 years of experience working on Euro cars and know all the routine service your Bentley needs along with common problems and how to prevent them entirely. Our shop understands the importance of quality service for your vehicle and how it can impact the performance you get out on the road. That's why when you choose MDM you know that your car will receive:
Complete diagnostic test and inspection to locate any hidden issues
Specialists that use factory grade equipment and tools to perform accurate service and repairs
Factory grade replacement parts and materials in order to maintain the high safety and performance standards
Routine service appointments designed to check oil and fluids and to replace/repair problems throughout the various systems of your car
24-month/24,000 mile warranty on all Mark Douglas Motorworks repairs and services performed on your vehicle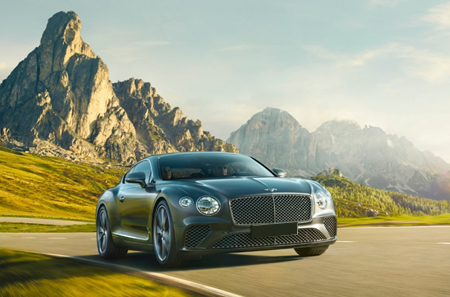 Our emphasis on customer service means you will have a more personal experience than at the dealership with our staff making sure your car receives work it actually needs with no unnecessary add-ons tacked on.
Take Care Of Your Bentley Today
Instead of subjecting your car to inferior service or skipping vital appointments please call Mark Douglas Motorworks today. Our friendly site staff and Bentley specialists will make sure that your car continues to perform at the high level you expect while also maintaining the high safety standards they are known for. Call us today to schedule an appointment for your Bentley or for a complete list of available services.