#1 European Automobile Repair & Servicing Shop in Mission Viejo
When you buy a European-made car, you know it comes with a bit more of an emphasis on maintenance when compared to most cars. While brands like Audi and BMW require their own brand of service it takes an even more experienced mechanic when it comes to high-end brands like Maserati, Ferrari and Bentley. Most drivers prefer to go directly to the dealership for their maintenance but recently many drivers are having a hard time visiting dealerships when it's time for routine service or any repairs. Problems like extended wait times, slow turnaround times and overpriced services are making it harder for drivers to properly take care of their vehicles.
Exceptional And Affordable Service
Known as the Mission Viejo area's leaders in dealership alternative service, the experts at Mark Douglas Motorworks make it possible to get all of the services and repairs your vehicle needs at a more affordable price. Our European-made car specialists know the maintenance needs and unique care plans for some of the most popular and high-end luxury brands such as:
Our technicians know that each vehicle requires services custom to their make and model and our attention to detail is unrivaled. For each vehicle we service we make sure to use the highest factory grade tools, equipment and materials. This way you can be assured that your car is receiving the same level of service it would at the dealership. Meaning your BMW's important oil change uses the exact replacement oil and filter it needs to continue performing at a high level. European made cars are known for their exceptional performance and our specialists do everything we can to keep them looking and feeling like new.
Mark Douglas Motorworks
is rated
5.0

out of

5

based on approximately

100

reviews from around the Web.
Excellent customer communication and fantastic Ferrari 458 technical knowledge. You will not be disappointed. You will not be disappointed.

They do not have rental cars like the large dealerships, but that's not a problem to me.In addition to their incredible rates, their service is always top-notch!

Very reliable and easy to do business with.

I love MDM. Being surrounded by supercars is really intimidating but they take care of my BMW like it's worth 6 figures too.

Mark has always been extremely honest, and he has even talked me out of buying new parts when he can get me a refurbished part for 1/4th the cost.

Great place very professional

nice people, great work and reasonable price

Quick service. Good pricing. Felt good about everything.

Finally a place to service my cars with upscale people. The employees and polite and friendly. They even fixed something at no charge for me.

Good honest service for luxury vehicles.

Had an Aston Martin in for pre-sale inspection. They identified the same items as the dealers did, but was about 1/2 the cost to fix them.

Excellent services at fair prices. Best mechanic I have found in years!

Mark the owner is extremely professional and truly cares about providing service that's second to none. I have used them ever since.

Very professional and reasonably price Ferrari service. Much better option than doing repairs at the dealership.

The staff was very friendly and the service was 5 star all the way! Ny car runs better than it ever has. It's not necessary!

With the addition of John and the expansion of their facility, their capabilities look excellent for years to come.

MDM is very knowledgeable when it comes to Italian cars and they offer great service at a fair price.

Friendly, honest and reasonable.

Unbelievably reasonable fee.

I highly recommend them for maintaining and repairing European luxury cars.

Mark and the team are absolutely great. Always professional, friendly, and courteous. Wouldn't trust my Maserati with anyone else.

Mark and the team are great guys, good at what they do, fairly priced. Highly recommend them!

I've lived in the area for 30+ years and purchased a new Maserati 3 years ago. Very hard to find a place that will service a Maserati outside of the dealer....

This is one of the best shops I have had the experience of dealing with.

Best costomer service, honest and high quality work for my maserati ghibli, you won't be disappointed.

Excellent value, thorough work and great communication.

A Great Experience!I needed service for my Maserati and Mark and his team were great! I would highly recommend working with them.

Mark and his team are great.

Mark Douglas Motorworks takes care of my Audi A5. I have only been there for routine maintenance so far but am very happy with their customer service. They...

Super service, clean shop and VERY KNOWLEDGEABLE AND FAIR PRICE! Great communicate and constant updates.

Great service and detailed. They're honest and replaced only what was needed.

Mark and his team is extremely experienced and does great work. No complaints here! I highly recommend them!

You can see the level of trust they have achieved with the caliber of vehicles in the shop. We trust them and won't be going anywhere else.

Excellent service and great care for their customers vehicles.

Mark not only is extremely experienced and knowledgeable but also very honest; if you car doesn't need it he will tell you.

Overall, trustworthy, honest mechanics. I have recommend them to my friends who needs car services, and will continue do so.

My experience with them has been awesome from start to finish.

All the reviews are totally correct...Amazing.Thank you gentlemenSkip Maison

I really never write reviews but had to give props to this repair shop and the excellent service from Mike. They took care of my Maserati timely and at a...

Mike helped me by explaining all the stuff the dealership said I needed and eased my fears of the dealership quote's.

Mike is very professional and prompt. The staff is very nice and their rates for service are very fair specially for high end exotic cars.

He has worked on a few of my Ferrari's and always goes above and beyond and exceeds all expectations. No corners ever cut by these guys.

Always feel like these guys are looking out for my best interest with my vehicles Totally trust them

We have found Mark, Mike and the Mark Douglas team go above and beyond to do fantastic work while providing you with an honest assessment of your vehicle.

Great team at MDM! Mark, Mike, and Sean were very helpful and knowledgeable regarding my issues with my Maserati.

Excellent service, Mike was great and super accomodating. Our new go to body shop!

All I can say is Knowledgeable, Honest, Timely, Professional and above all a pleasure to deal with.

Great service. Super nice people. They have worked on Ferrari's, vintage jaguar and BMW for me.
Mark Douglas Motorworks is located in Mission Viejo, CA and services high-end European cars from the Irvine, Laguna Niguel and Trabuco Canyon areas as well. We back all of our work with a 2-year/24,000 mile warranty and guarantee 100% satisfaction for each vehicle we service.
If you are looking for a mechanic you can trust with your car and want to avoid the dealerships like so many others, call us today. The friendly staff at Mark Douglas Motorworks is here to make sure that your car gets the service it needs.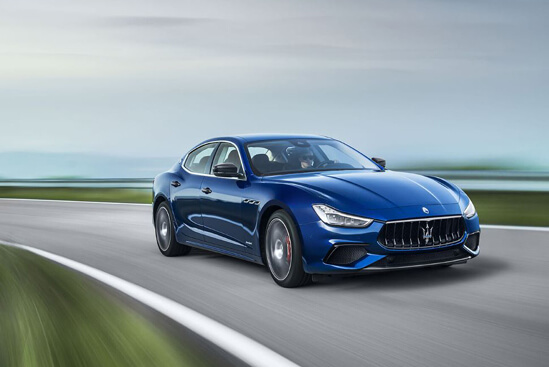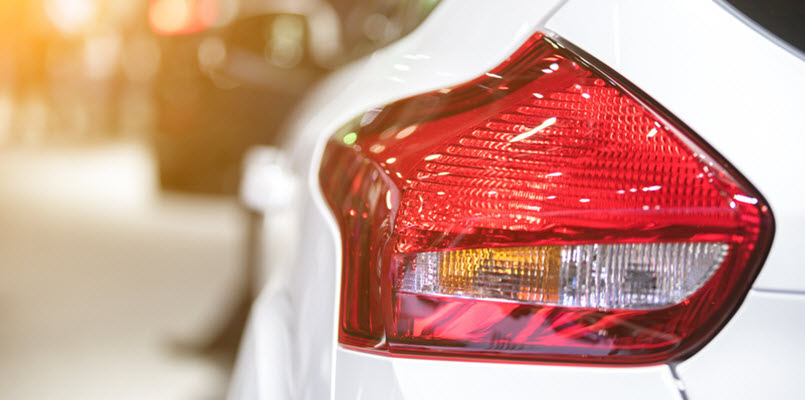 Audis are vehicles that exceed standards set for performance, safety, and design. In order to keep your Audi running in top condition, regular maintenance is required. Even as you diligently keep up with the maintenance schedule of your Audi, one issue that commonly arises is problems with inconsistent lights. The lights of your Audi are […]
See all our Blogs