Outstanding Maserati Repair & Service Shop in Mission Viejo
You may be noticing more and more Maserati's out on the roads as you drive and for good reason. Providing drivers with performance, comfort and sheer power to spare, they are also strong and reliable vehicles that give owners the best of both worlds. Italian-made cars such as Maserati are often seen as the street-legal equivalent of a racecar so their maintenance requirements are nothing to take lightly. The proper preventative maintenance will help you avoid performance issues like under accelerating, harder shifts and unresponsive handling but finding quality service for high-end cars like these can unfortunately be harder than just a trip down the street.
Error connecting, check your Review Stream settings
Dealership Quality In Your Neighborhood
If your Maserati is due for routine service or you are in need of repairs then call the expert mechanics at Mark Douglas Motorworks. For years our shop has provided drivers with Maserati maintenance that is comparable to the dealerships with an added personal touch. Because our staff is made up of specialists that have a passion for Euro-made cars we understand the specific services that will help you get the highest performance out of your vehicle.
Some of our available services for your Maserati include:
Engine coolant check and top-off
Power steering fluid check
Alternator belt maintenance and replacement
Comprehensive inspection including doors, hinges and front and rear lids
Road test to ensure everything feels as it should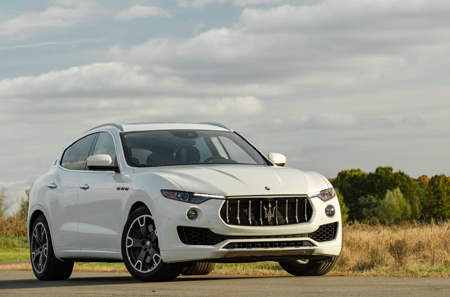 These services are just some of the routine maintenance that will add to the quality and longevity of your vehicle when performed by the experts in our shop. Because we know how important the performance of your car is and how crucial quality in the service or repairs it receives are we back all of our service and repairs with a 24-month/24,000 mile warranty.
Conveniently located in Mission Viejo, CA, Mark Douglas Motorworks provides superior service for drivers from Irvine, Laguna Niguel and Trabuco Canyon as well. Our shop's commitment to quality and customer service will have your Maserati properly tuned and prepared for anything. Please contact us today to speak with one of our shop's specialists about our full list of services available or to schedule a maintenance appointment for your Maserati.