Irvine, CA – Maserati, BMW, Porsche & Ferrari Service
MDM is proud to offer auto repair services in Irvine, CA. We service high end European vehicles including Maserati, Ferrari, Audi, Jaguar, Lamborghini, BMW, Porsche and Audi. As the leading automotive service provider in Irvine, CA, we are eager to help!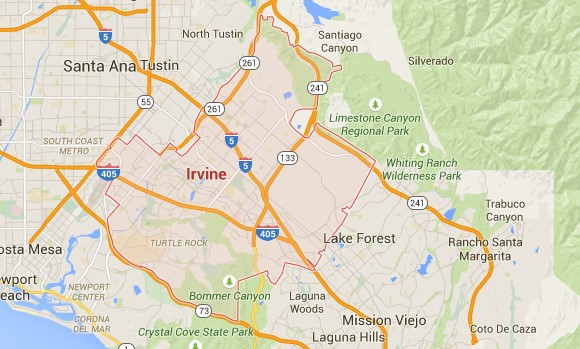 Irvine, California: An Affluent, Planned Community
Irvine, California sits in southern Orange County, immediately to the south of Los Angeles County. The modern city of slightly over 212,000 people has grown steadily in population.
Irvine covers slightly over 66 square miles. It borders several adjoining municipalities, including Costa Mesa and Newport Beach (sitting to the west and southwest) and Santa Ana and Tustin (on its northwestern and northern edge). Lake Forest lies to the east. Irvine's residents enjoy extensive contact with land set aside for natural space. The Cleveland National Forest lies just a short drive away.
Economy
Irvine as a planned community enjoys designated business districts. The city presently houses over 100 corporate headquarters. With thousands of small businesses, retail shops, fast food outlets and storefronts, it enjoys a thriving economy.
Additionally, several educational institutions maintain primary campuses in the city, including the University of California at Irvine, Irvine Valley College, the University of Southern California, and Concordia University. Numerous other educational providers maintain satellites in Irvine.
The affluence of Irvine translates into a fairly robust cost of living. Rents average over $1,800 per month and houses maintain a median value in excess of $700,000.
History
Native Americans resided in Southern California for thousands of years; many indigenous people likely crossed through the area now comprising Orange County. In 1542, the Spanish explorer Juan Rodriguez Cabrillo encountered Gabrielino Indians residing in the Los Angeles basin. The Spanish Crown claimed territory in the Southwest which included southern California.
In 1771, two Franciscan priests, Brother Pedro Cambon and Brother Angel Somera founded Mission Gabriel Archangel. The pueblo of Los Angeles was established in 1781, not far from the site of Orange County. The initial settlement included 44 residents.
In 1825, California became a territory of Mexico. Los Angeles and Orange County were included within lands ceded to the United States in 1848, following the Mexican American War.
The area encompassing the boundaries of modern Irvine for many decades formed part of the Irvine Ranch. Initially, the Irvine family raised livestock there. Then, after water became more plentiful, during the 1900s much of the land became agricultural.
During the 1960s, architect William Pereira helped develop a master plan for residential communities in Orange County to help house Los Angeles' growing population. Irvine itself was incorporated in 1971 and it has developed in a highly controlled manner.
Transportation
Several major California freeways connect residents of Irvine to nearby parts of the Greater Los Angeles Metropolitan Area. The San Joaquin Hills Transportation Corridor runs along Irvine's long southwestern edge. Additionally, Interstate 5, a major north-south thoroughfare in California, bisects Irvine. It connects with Interstate 405 in the southern part of the community. Two branches of the Eastern Transportation Corridor extend into Irvine from the northeast, offering ready access to Yorba Linda and Riverside County.
Population
Irvine's population enjoys greater affluence than most other California communities. The median household income in 2012 was $96,278 compared with the $58,228 median household income for California as a whole.
The population of Irvine divides nearly evenly between men and women (49.6% to 50.4%). Caucasians (both Hispanic and non-Hispanic) comprise some 68.5% of the total population. Approximately 29.8% of residents are Asian and 1.5% are Black.
Irvine's residents remains youthful, with an average age of 33.6 years. This figure likely stems from the significant number of colleges and university located within the City.
Recreation
Hiking and biking trails, golfing facilities and many parks furnish outdoor recreational opportunities. L.A.'s nearby cultural attractions draw visitors. Pacific beaches are just a short drive away.
Conclusion
Lovely Irvine continues to attract new residents.
Irvine, CA – Maserati, Porsche & Ferrari Service
Mark Douglas Motorworks is happy to provide services for Maserati, Porsche, Ferrari, BMW, Lamborghini, Jaguar to Irvine residents. Being located in Orange County, MDM has lots of happy customers from Irvine, which is a short drive away