Laguna Hills, CA – Maserati, Porsche & Ferrari Service
MDM is proud to offer auto repair services in Laguna Hills, CA. We service high end European vehicles including Porsche, Maserati, BMW, Ferrari, Lamborghini, Audi and Jaguar. As the leading automotive service provider in Laguna Hills, CA, we are eager to help!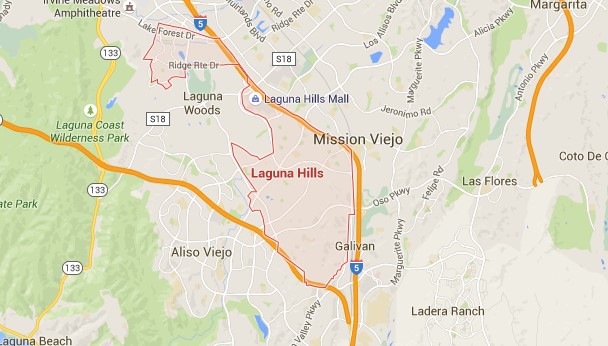 Good Things About Laguna Hills in California
Laguna Hills is a California suburban city located in Orange County. The name is in reference to it being located near Laguna Canyon as well as Laguna Beach.
History
There was a large land grant in 1821 after Mexico became independent from Spain. Individuals who had worked for the government or were connected to authority figures were given huge amounts of land for cattle grazing. One of the largest was Rancho Niguel. This is the area where Laguna Hills is currently located. In 1874, Lewis Moulton bought Rancho Niguel. During the 1960s, the property known as Moulton Ranch was subdivided and provides the current boundaries for Laguna Hills. In 1991, Laguna Hills was officially recognized as a city. In 1996, the North Laguna Hills area was annexed and became part of the city. The annexation provided the city with an additional 148 acres of residential land.
Demographics
According to the 2010 US Census, Laguna Hills has a population of over 30,000 residents. Over 98 percent of the residents live in households. Approximately 34 percent of residents have children under 18 years of age. It is estimated that over 60 percent are in a marriage relationship. Census statistics show over 70 percent of households are a family and the average size of a family in Laguna Hills is 3.25.
Economy
The rate of unemployment is listed as 4.2 percent. Laguna Hills currently has a .67 percent rate of job growth. It has been estimated that job growth for this city in the next decade will be over 37 percent. The median household income of Laguna Hills residents is $85,500 with an income per capita rate of more than $43,000. These income figures include adults as well as children.
Crime Rates
Laguna Hills has 63 percent fewer property crimes than Orange County. Its property crimes are over 71 percent lower than the national average. Laguna Hills also has 74 percent lower personal crime than the rest of Orange County. It is over 81 percent lower than the national average.
Housing
The average price of a home located in Laguna Hills is approximately $700,000. The average price a house that was sold is slightly less. The average monthly rental rate for an apartment in Laguna Hills is around $1,600 for a two bedroom unit. Three bedroom units are available for approximately $3,000 a month.
Education
Laguna Hills residents are able to have their children attend Saddleback Valley Unified School District. There are four public schools and three private schools available in Laguna Hills. It also has three preschools as well as six elementary schools, four middles schools, and three high schools.
Laguna Hills City Exhibits
The Butterfly sculptures are a source of much pride for residents of Laguna Hills. They are the product of the Butterfly Initiative. This program was designed to provide support for science and art education. The Laguna Hills Community Center also has a rotating art gallery display for art created by students attending art classes in local schools. The community center was built on a very active fossil site. This is the theme for its Prehistoric Playground. Laguna Hills also has another popular art program. It involves eleven pieces of art put around the city's civic center. The city commissions all the artwork used for this program.
Fossil Reef Park
This park is over 16 million years old and is the only area in Orange County that is preserved. A portion of the reef was discovered in Laguna Hills early in the 1970s. The Orange County Historical Commission dedicated an acre of the park to Laguna Hills in 1982. Most of the fossils at the reef are molds of large scallops, snails, clams and more.
Laguna Hills, CA – Maserati, Porsche & Ferrari Service
Mark Douglas Motorworks is proud to offers automotive repair services for Ferrari, Porsche, Jaguar, Maserati, BMW and Lamborghini to Laguna Hills residents. Having established itself as the leading auto repair facility in Orange County, MDM has many happy and returning customers from Laguna Hills, CA.