Mission Viejo, CA – Maserati, BMW, Ferrari & Porsche Service
MDM is proud to offer auto repair services in Mission Viejo, CA. We service high end European vehicles including Lamborghini, Jaguar, Porsche, Ferrari, BMW, Audi, and Maserati. As the leading automotive service provider in Mission Viejo, CA, we are eager to help!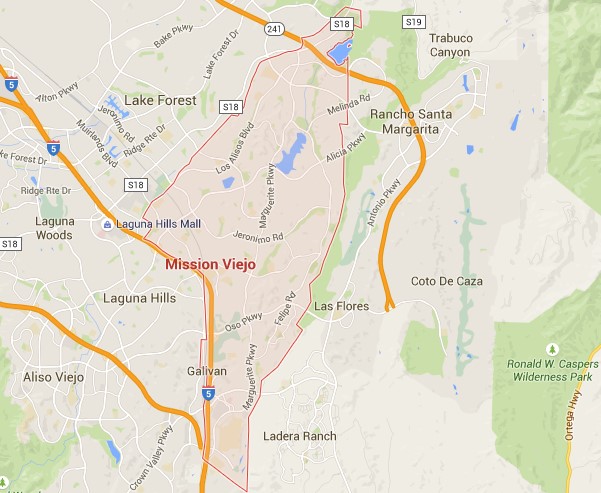 The Basic Facts About Mission Viejo, CA
Geography
Mission Viejo, CA is located in south-central Orange County. Though inland, it lies within a few short miles of the Pacific Ocean. It covers 18 square miles and sits about 400 feet above sea level in the Saddleback Valley. The adjoining Saddleback Mountains can always be seen towering in the background. A man-made lake, called Lake Mission Viejo, is situated in the city center.
Climate
The local climate is sunny year round and generally mild. There is little rainfall, however, only 14 inches falling annually and mostly during winter and early spring. The summer is especially dry, but a few scattered thunderstorms do appear occasion. Dry "Santa Ana breezes" will cause cause sudden, though short-lived temperature rises now and again. The nearness of the sea brings cloudy weather in May and June, which is known locally as "June Gloom" and "May Gray."
Population and Demographics
According to the 2010 U.S. Census, the population of Mission Viejo was 93,305 at that time. In 2013, the population was estimated at 96,350. The greater urbanized area of which Mission Viejo is a part, including Lake Forest, San Clemente, and over a dozen other municipalities, has a total population of nearly 600,000.
The ethnic breakdown for the city was as follows in 2010: 69 percent non-Hispanic white, 17 percent Hispanic, nine percent Asian, one percent African American, and half a percent Native American. There were also many smaller ethnic groups, many of mixed ethnicity, and Hispanics who were also counted under other categories.Mission Viejo had over 33,000 households, about a third of which included children. The average number of persons per household was 2.8. Twenty-three percent of the population were children, 15 percent were seniors, and the median age was 42.
Economy
The residents of Mission Viejo are generally well off, and therefore, the city has a reputation for "affluence." A private association, for example, owns the man-made lake, and its shores are lined with condos, beautiful waterfront homes, beaches, and boat docks. There are three golf courses in the city, and about two parks every square mile. Mission Viejo has also been recognized by the National Arbor Day Foundation for its abundance of trees.
The city's median household income is at $96,000, and only five percent of its population live in poverty. This is an upscale, suburban community that is largely residential, though an office building or local retail outlet can be spotted here and there. Seventy-eight percent of the city's homes are resided in by their owners, while only 22 percent of residences are rented. The three top employers in town are Saddleback College, Mission Hospital, and an IT company called Unisys. As to crime, there is very little in Mission Viejo. In fact, Morgan Quitno listed Mission Viejo as the safest city in the U.S. in its famous survey.
History
The name "Mission Viejo" derives from Rancho Mission Viejo, a sprawling Spanish-era ranch on whose land the city was eventually built. The owner of Mission Viejo just before the Mexican-American Ware, John Forster, helped the U.S. army by giving them horses to use in the conflict. The region, however, remained grazing land and was thought incapable of being developed for many decades. In fact, Mission Viejo was the last bit of Orange County to be developed.
The change came in the 70's, when developer Donald Bren acquired land in the area. He built roads through the valleys and built houses on the hills. By 1980, the bulk of the town was finished, and during the 80's, Mission Viejo grew by leaps and bounds. It was not until 1988, however, that the town was officially incorporated. Bren designed the original buildings of Mission Viejo in the traditional Spanish style of architecture, with stucco walls that resembled adobe and tile roofs. Mission Viejo is one of the most extensive planned communities in the United States, only Highlands Ranch in Colorado coming close to it in size.
Local Services and Entertainment
Though mostly residential, there are a number of notable service and entertainment buildings in Mission Viejo. There is Mission Hospital, the biggest hospital in southern Orange County. There are two school districts which run four high schools, three middle schools, and 13 elementary schools. Saddleback College, a community college, is also in town. Mission Viejo Youth Athletic Park provides baseball and soccer fields, and little league baseball, soccer, and swimming clubs operate in the city.
Mission Viejo, CA – Maserati, Porsche & Ferrari Service
Located in beautiful Mission Viejo, CA Mark Douglas Motorworks is proud to offers automotive repair services for BMW, Maserati, Jaguar, Ferrari, Lamborghini, Porsche and other high-end vehicles to the residents of Mission Viejo. Having long-since established and branded itself as the number one automotive repair facility in Orange County, MDM has many happy customers from allover Orange County, and even other parts of California.