Everyone desires a luxury vehicle, but an important question most people forget to ask is if they can afford to own one. With the average maintenance cost of a luxury vehicle ranging from $5000 to $22000 per year, it is not something everyone can afford.
Rolls Royce is one of the leading luxury brands in the world. The brand became popular for its captivating ad: "At sixty miles an hour, the loudest noise in the new Rolls-Royce comes from the electric clock." Since then, the brand has been synonymous with unparalleled luxury. Apart from its high price, the maintenance doesn't come cheap.
Routine Maintenance
Let's look closer at how much it costs to own and maintain a Rolls Royce.
Tire maintenance
The vehicle has ultra-high-performance tires, with some old generation Phantoms even having run-flat tires. You want to ensure that the tire is properly aligned and inflated for the best driving experience. Sound-dampening foam is also used in some Rolls Royce tires, so utilizing a certified auto shop is important, too.
Tire maintenance requires specialized tools, and any error during the process can damage the rim or tire, which could set you back thousands of dollars. When replacing your tires, you also want to get the correct specification. Changing the tire requires a specialist, as separating the tire from the wheel is quite difficult. Installing the wrong specification could damage your suspension and brake system.
Insurance
With expensive replacement parts, it is really important you insure the car. The insurance costs between $3,000 and $15,000 annually, depending on the driver's age, the type of coverage you desire, and the insurance provider. You don't want to drive around without insurance since the most minute fender bender could cost thousands to replace a damaged panel with its electronics and sensors.
Oil changes
Every car requires routine maintenance for smooth running, including your Rolls Royce. The recommended service interval is annually or every 10,000 miles, whichever occurs first. When the vehicle is due for service, the driver gets a notification on the dashboard. Getting an oil change can cost hundreds, and if it is part of your annual maintenance, expect it to range from $650 to $2500.
Poor fuel economy
Besides spending heavy maintenance costs, the vehicle mileage is not so impressive. The brand has the least fuel-efficient cars in the compact sedan, the large sedan, and the midsize station wagon segment.
Cleaning the vehicle
With a paint job that costs over $15,000, you need to detail it regularly to preserve the paint job. Regular washing and waxing by a professional should help with this aspect. You can employ the service of a professional detailer or you can DIY with special cleansers and tools. The interior also needs regular cleaning to maintain its interior.
Tips for Low Maintenance Cost
Owning a Rolls Royce comes with a huge financial responsibility. Here are some tips to help you keep your vehicle maintenance cost within budget:
Practice safe driving: Your Rolls Royce was designed for luxury and not rugged performance. So, you want to avoid speeding through potholes, speed bumps, or hard braking because all these could accelerate the wear down of the suspension and brake system.
Regular maintenance and Proactive repairs: We always emphasize routine maintenance. Your vehicle longevity depends on routine maintenance and how well you handle repairs, leaving a component to fail before making repairs will result in a huge repair bill.
Mark Douglas Motorworks for Exotic and Luxury Vehicles
If you are looking for a Rolls Royce authorized workshop, Mark Douglas Motorworks is the service center for you.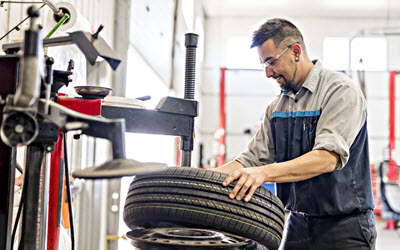 We understand that preserving your Rolls Royce requires quality maintenance and most drivers prefer to go directly to the dealership.
At Mark Douglas Motorworks, we consistently provide top-notch services with great attention to detail without the dealership's high cost. We also specialize in other luxury brands, including Aston Martin, Bentley, Ferrari, and Maserati. We offer a full range of services and have all the specialized tools to tackle all your exotic vehicle issues in-house.
Mark Douglas Motorworks is located in Mission Viejo, CA. We are also the go-to service center for drivers in and around Lake Forest, Costa Mesa, Irvine, Huntington Beach, Laguna Hills, and Laguna Niguel. Please call us today to discuss our plan for servicing your vehicle and keeping you safe on the road!
* Rolls Royce Phantom image credit goes to: nrqemi.