The entire automobile industry is in uproar as owners scramble to have their vehicles addressed. The continued debacle surrounding the recall of millions of deadly Takata-issued airbags continues, and unfortunately Ferrari is in the middle of the mix of over nineteen affected manufacturers.
Airbags 411
Obviously, the purpose of airbags is to keep people safe in the event of a collision. They explode from their storage areas, slowing drivers and front-seat passengers from forward movement and cushioning other passengers from the sides of the vehicle. So, just how do airbags work? The mechanics of airbag inflation are pretty simple:
Bags made of thin nylon and containing talcum powder or cornstarch (to help maintain pliability) are attached to an inflator, folded tightly and packed into the storage areas in the steering wheel, dashboard, or side doors of the vehicle.
The inflator contains chemicals that will react together when the system sensor is triggered by a mass shifts indicating a collision has occurred.
The sensor in turn triggers the chemical reaction within the inflator, initiating the production of nitrogen gas and propelling the airbag out of storage.
What Takata Did Wrong
Investigators with National Highway Traffic Safety Administration (NHTSA), in conjunction with three independent investigations, have identified the current issue affecting frontal driver's and passenger's side airbags in the recalled vehicles.
Takata produced millions of airbags without a chemical drying agent for the propellant. Exposure to environmental moisture, high temperatures, and age can lead to degradation of the propellant agents. In some cases the degraded propellant chemicals have ignited with explosive force, rupturing the metal cartridge of the inflator and spraying shrapnel into the cabin of the vehicle. Hundreds injuries from this malfunction have been reported and, as of July 2018, the NHTSA reports 15 U.S. deaths and at least 23 deaths worldwide as a result of this critical defect.
The Recall
The NHTSA began investigation into Takata airbags as early as 2014. Recalls began in late 2014, with initial Ferrari recalls in 2016 and expanded the recalls in 2017 and again in June 2018. Additional recalls are expected through December 2019.
Millions of vehicles are in the recall, but not under the "stop-driving" restriction. According to Consumer Reports, NHTSA has ordered a priority delivery of parts to areas with highest concentration of these affected models and Takata-related incidents.
The recall, considered by the NHTSA as "the largest and most complex safety recall in U.S. history," has been divided into zones determined by age and climate conditions considered at highest risk. Primary model years affected are 2002-2015.
California is included in Zone A, the highest risk zone.
Who's Affected?
Vehicles from over 19 manufacturers are involved in the recall and it's estimated that there are over 70 million defective airbags in some 37 million vehicles. According to the NHTSA, more than one million recalled vehicles are in Southern California. Orange County, with 220,000, ranks second only to Los Angeles County, with 730,000. Most of these vehicles are still on the road. Avoid serious injury or death. Find out if your Ferrari is one of them.
Models included in the most recent and URGENT recall are:
Model Year 2009 — California
Model Year 2010 — California and 458 Italia
Model Year 2011 — California and 458 Italia
Model Year 2012 — 458 Italia, 458 Spider, FF and California
Model Year 2013 — 458 Italia, 458 Spider and California
Model Year 2013 — 458 Italia, 458 Spider, FF, F12 Berlinetta and California
Older Ferraris are still under previous recall. Ferrari posted information on their website so you can find out if your Ferrari is included. Owners of vehicles not yet in the recall, but slated for recall by December 2019, may sign up for email notification of recall status here.
We Can Help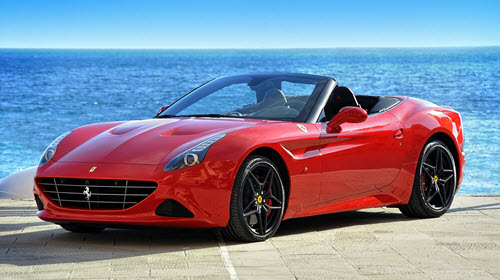 Despite the backlog generated by this massive recall, Mark Douglas Motors in Orange County can help you. Specializing in European imports, we have team members with the knowledge and expertise Ferrari owners deserve to get top-notch service and attention. Our service technicians at our location, convenient to Mission Viejo, Lake Forest, Costa Mesa, Irvine, Huntington Beach, Laguna Hills, and Laguna Nigel, CA are standing by to help you, so give us a call today.
* Ferrari Airbag image credit goes to: the_guitar_mann.
* Ferrari Car image credit goes to: PavloBaliukh.