Since its reveal in the late sixties, the Maserati Ghibli has gone through a series of significant changes, yet it remains a contender for one of the finest-crafted machines in automotive history. All facts considered, this Maserati is a relatively affordable sportscar. Comparable to many luxury imports on the market today, there are a few things that continue to set Maserati cars apart from other vehicles. However, one thing will never change: they require a substantial amount of care and maintenance.
Owning a Maserati Ghibli comes with its benefits and drawbacks—much like any other car on the market today. The design and engineering is sound in these cars, which is what keeps consumers coming back for more. However, it's also clear that Maserati enthusiasts abound have plenty to say about the cons associated with the model. It's important that you decide for yourself—here's a little more information on what makes the Maserati Ghibli a topic of conversation amongst drivers today:
Exceptional Design, Inside and Out
The Maserati Ghibli is one of those cars that presents a unique photo opportunity for onlookers all around the globe. If you're lucky enough to drive one, be prepared for people to stop and stare—they might even ask for a snapshot. The sleek and sexy exterior is one of the hallmarks of the brand and continues to wow an audience. It sure looks great cruising, or even parked in a driveway. The exterior is something to write home about, and the power and control matches its impressive outward appearance. With a standout air intake and exhaust system, the Maserati Ghibli as it comes stock affords drivers superior force on the road—you'll certainly think twice before revving your engine next to one at a red light.
Common Issues
Despite its exceptional design and engineering, Maserati enthusiasts have mentioned several areas of improvement for the most recent Ghibli model. Depending on what type of vehicle you're accustomed to, you might notice that some Ghibli models express a marked lag in acceleration—which is seriously problematic for a luxury car of such magnitude. Recalls in specific year models related to navigation and technical issues have also been reported, and remain an issue for some Ghibli drivers. Furthermore, the stock radio in the car has yet to impress the public. With the right automotive shop to perform modifications, these issues can be addressed to the driver's satisfaction.
Ongoing Care for your Maserati
Of course, no one is denying the masterful design and engineering behind the Maserati brand, particularly in Ghibli models. However, all vehicles require ongoing care and maintenance in order to function at their best. Cars like Maserati require specialized automotive knowledge and skill to upkeep, and it's important to know what to look for when attempting to find the right shop that suits your car's needs. Shops that have specific knowledge and experience in working with various Maserati cars is a must, and dealerships aren't always the best option. Look for a shop that focuses their attention on European import vehicles, specifically the Maserati brand.
How We Can Help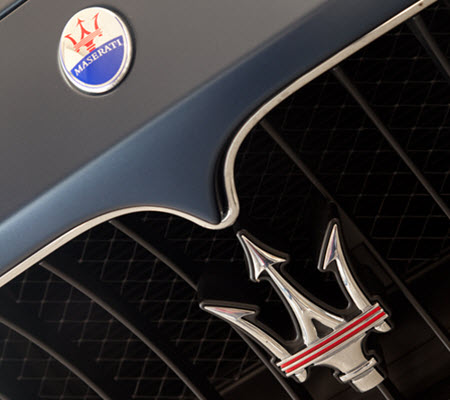 Here at Mark Douglas Motorworks, we are familiar with a wide range of Maserati models. Clients all over the Orange County area, including: Mission Viejo, Lake Forest, Costa Mesa, Irvine, Huntington Beach, Laguna Hills and Laguna Nigel, CA, trust us with their luxury imports. Our 15 years of experience in the import industry and our commitment to ongoing automotive education is what sets us apart from other shops nearby. Furthermore, we have a marked passion for the Maserati brand—in other words, we take our job seriously and take pleasure in knowing that we help uphold the integrity of such vehicles. We are familiar with the common issues associated with the Maserati Ghibli specifically, which is critical in order to ensure an accurate and efficient diagnostic process. Whether you need a simple oil change or a more in-depth repair, we apply the same level of detail-oriented skill to every procedure. If you would like to know more about our qualifications, certifications, or knowledge and experience in working with Maserati cars, please don't hesitate to contact our shop. To schedule an appointment, give us a call today.
Maserati Ghibli image credit goes to: VanderWolf-Images.
Maserati Emblem image credit goes to: abile.