When you think of luxury, elegance, and power in the automotive industry, very few vehicle brands come to mind. This iconic British manufacturer is known for the exceptional quality in their vehicles, and drivers all over the world have noticed. However, just like every other car on the market today, Aston Martins run into their own problems that are often unique to them alone. For instance, while transmission failure inevitably occurs in some cars, Aston Martins have a history of transmission failure in specific models.
Aston Martin developed the concept of the Sportshift transmission over a decade ago, and they had a noble cause—to make the car design more efficient and powerful for their drivers. Unfortunately, the Sportshift transmission is known for premature failure. If you drive an Aston Martin, don't panic—this problem has not affected all models, and it can be fixed. In this article, we'll go over the benefits of an optimally-working Sportshift transmission, what models are most affected, and what you can do in the future to keep your transmission running well.
What Are the Potential Benefits of the Sportshift Transmission?
The Sportshift transmission concept was designed to be more lightweight for the car's overall efficiency and to increase the car's responsiveness. This design was suitable and comfortable for drivers such that it limited the driver's responsibility for clutch engagement. The modified transmission included changes to the flywheel and clutch, which allowed for easier shifting. Furthermore, it was expected to enhance the driver's control and increase overall vehicle power with a sportier torque setup. Despite all the benefits that the Sportshift transmission brought to Aston Martin drivers, the system began to encounter issues over time. Although, if the issues were properly addressed and fixed, the car could be fully restored and functional.
A Common Aston Martin Problem
As we mentioned before, certain Aston Martin models were significantly affected by shortcomings of the company's ability to deliver on the Sportshift promises. Specifically, the V8 Vantage Sportshift transmission from the years of 2010-2013 were most affected—so much so that the company issued a total global recall of these cars. Drivers reported that the car would stall and/or go into limp mode. It was discovered after a period of time that the cars had recently undergone software updates, which included modifications to the Sportshift transmission system. While the updates themselves were not the problem, the technicians who performed the updates did not properly reprogram the clutch to work with the new update, leading to stalling and significant loss of vehicle power. Aston Martin made it a point to fix the problem, but Aston Martin drivers still encounter the issue today.
What You Can Do to Prevent Failure
If you drive an Aston Martin V8 Vantage made between the years of 2010-2013, it is best to have your transmission inspected—especially if you've undergone any software updates recently. Preventive care for your Aston Martin includes frequent overall check-ups where your trusted automotive technician will be able to spot any signs of issues before they worsen.
Aston Martins Require Specialized Care
In order to prevent these issues that are specific to such brands as Aston Martin,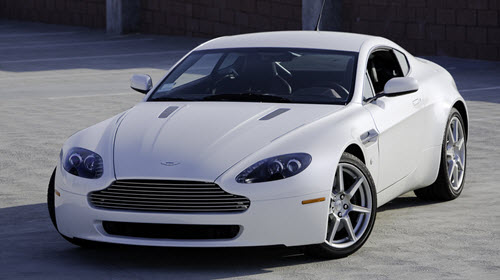 it is critical to enlist the help of a specialist. Aston Martins are singular in the automotive world, and they require a heightened level of care to match their performance standards. Here at Mark Douglas Motorworks, we specialize in luxury vehicles such as Aston Martin, with the proper experience, skill, and reputation to perform significant repairs such as transmission updates and modifications. We are known for our high level of care over a vast array of Orange County cities, including: Mission Viejo, Lake Forest, Costa Mesa, Irvine, Huntington Beach, Laguna Hills and Laguna Nigel, CA, and it is our mission to continually live up to our excellent reputation. We have a passion for Aston Martins, and are familiar with the common V8 Vantage Sportshift issue; our strict protocol for approaching such repairs avoids the common pitfalls of other shops who have attempted to fix the issue before. If you would like to have your Aston Martin inspected or serviced, please allow us to schedule you an appointment right away.
* Aston Martin V8 Vantage image credit goes to: joeygil.
* Aston Martin Vantage 2007 image credit goes to: contrastaddict.