Bentley vehicles are the epitome of luxury and class, but that isn't to say these vehicles don't have their fair share of problems. If your Bentley begins to have issues, you'll need to get it to an expert mechanic as soon as possible.
While this manufacturer has worked hard to develop a reliable reputation, you may soon find problems with your Bentley's suspension, brake lights and hoses, electric windows, and other electrical issues you never would have expected. Let's take a closer look at common Bentley problems and potential fixes, so you know what to do if you experience these issues.
Air Suspension System Failure
An air suspension system is an integral part of the physical structure and ride comfort of Bentley models. Using pressurized air and an electric pump, any small issue can turn into a larger concern quickly with this setup. You may notice one side of your Bentley sitting lower than the other or hear a knocking noise coming from under the hood. These are key indicators the air suspension system is beginning to fail. The symptoms of this malfunction only continue to worsen, so it's important to have our professionals look at your Bentley as soon as possible.
Malfunctioning Brake Lights and Hoses
Brake lights are essential for letting others on the road know your directional intentions, so when these components go out, it is a serious cause for concern. The brake lights on Bentley vehicles are known to have frequent issues. Brake hoses that are unique to Bentley models are also known to become faulty, so be aware of any problem with your brakes becoming slow to stop or squishy when you depress the pedal. Thankfully, both of these issues have quick fixes and require minimal down time.
Frequent Failure of Electric Windows
Whether you enjoy cruising around town with the wind in your hair or you frequent drive-thru restaurants, electric window functionality is essential. Bentley vehicles are known to have electric motor failures. You can spot this problem if you hear a unique hissing noise when trying to utilize the window regulator. Fixing the electric window of a Bentley is not easy because of the intricate lifting system Bentley models use in their electric windows. An entire replacement is often required.
Failure of Other Electrical Components
The electrical problems of Bentley vehicles aren't just limited to their windows. In fact, dashboard lights tend to go off and on, regardless of whether an actual alert is warranted. Low tire pressure and engine issue indicators are known to light up, without any indicator of a true problem. As you can guess, this is concerning for Bentley owners, who are unsure if a warning light signifies a true problem with their vehicle or if it is a malfunction of the sensors.
Get Help for Your Bentley at Mark Douglas Motorworks in the Orange County Area
At Mark Douglas Motorworks, we know your Bentley means the world to you. After all,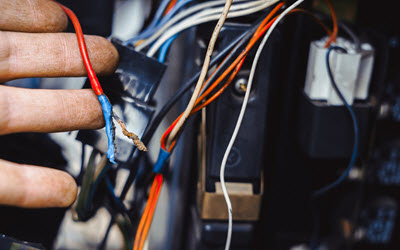 you've worked hard to attain this class status that accompanies Bentley vehicles. We want to help you stay on the road and avoid larger issues with your car. Our shop specializes in luxury car repair and servicing, so there is nothing that can happen to your Bentley that we haven't encountered and fixed before.
Our reputation is backed by 15 years of experience and extensive knowledge surrounding Bentley models and other luxury vehicles. Serving the Mission Viejo, Lake Forest, Costa Mesa, Irvine, Huntington Beach, Laguna Hills and Laguna Nigel areas of California has led us to develop a special connection with our clients in these areas.
Priding ourselves on providing quality service to our dedicated customers, we offer regular servicing & necessary repairs, as needed. A 24-month/24,000-mile warranty accompanies all our repair services, providing you with the peace of mind needed to trust us with your esteemed Bentley. At Mark Douglas Motorworks, we know what we have to offer and stand behind our quality of service.
If you have any questions about the services we offer or need to discuss an issue your Bentley is experiencing, call us at (949) 472-8842. You can also stop by and schedule an appointment at your convenience, if that works better for you.
* Bentley Car image credit goes to: nrqemi.