Luxury and power are quintessential Aston Martin, a brand that has a long history of providing high-quality vehicles for those that want a powerful motor combined with style and performance. When it comes to repairs, one of the most common issues that arises is auto shifter failure. In this article, we will discuss some of the basic issues that may occur with your auto shifter and talk about recalls and proper maintenance for your Aston Martin. With these tips, you'll have more information and feel more comfortable talking to your trusted technician about your auto shifter.
What causes auto shifter issues?
Over a decade ago, Aston Martin premiered its new Sportshift transmission. At the time, the intention was to increase power and decrease overall weight of the vehicle. Unfortunately the Sportshift transmission has had some issues in a few models over the years.
It is believed that the problems arise due to a mix up between processor updates and the Sportshift clutch. It has laughingly been compared to running Windows 10 on a computer made with Windows 98. The shifter will be slow to respond and will often stall.
Aston Martin Recall
Luckily the manufacturer has not ignored the problem. Aston Martin did issue a voluntary global recall of the V8 Vantage Sportshift transmission in their 2010-2013 models. However, the issue is still found in other models. Aston Martin has since corrected the software update to automatically include adjustments for auto shifter and other components that were involved in the recall.
Your Aston Martin dealership should have contacted you if your Aston Martin is one of the models that were affected by the recall. If you have any questions, feel free to contact us to help you determine if your model is covered by the recall. A recall will often cover both the cost of parts and labor when your vehicle is serviced by a certified technician.
Prevention is Important
One of the best ways to avoid auto shifter failure is to be sure to take your Aston Martin for regular checkups, including a transmission inspection. The issue has been more likely to occur following a software update that does not include updating the Sportshift software in the update.
Taking your Aston Martin in for regular service and inspections can help to ensure that any issues are caught as soon as possible. Not only will you potentially avoid auto shifter issues, but other common issues that will result from regular use of your Aston Martin.
Aston Martin Maintenance
Owning an Aston Martin is an investment in a luxury vehicle that require regular preventative care by certified Aston Martin technicians. You do not want to pull your investment into any regular service station. You will want to take your Aston Martin to a service provider that specializes in the specific needs of your vehicle.
You should have your oil changed regularly, as well as maintenance at the following mileage intervals:
10,000
20,000
30,000
40,000
Regular engine maintenance also includes alerting your service technician as soon as you notice any possible issues. Addressing problems immediately may help to avoid more complicated and possibly costly repairs down the road. One of the best ways is to monitor the dashboard lights. These warning lights are specially designed to alert you to many internal components for your Aston Martin. To know what each light means, please refer to your operator's manual.
Why Choose Mark Douglas Motorworks for Your Aston Martin?
For those located in the Orange County area, including Mission Viejo, Lake Forest,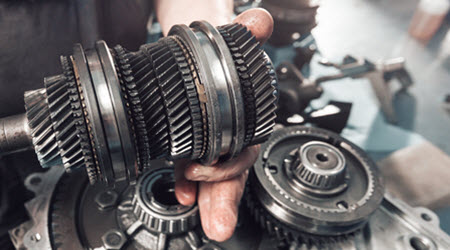 Costa Mesa, Irvine, Huntington Beach, Laguna Hills and Laguna Nigel, California, you will find no other service provider more qualified than Mark Douglas Motorworks.
At Mark Douglas Motorworks, we are dedicated to providing top of the line dealership alternative service for owners of Aston Martins, as well as many other high-performance vehicles. Our technicians use the newest tools and equipment available to monitor, diagnose, and repair your vehicle. You can be assured at Mark Douglas, you will receive the best service, including all parts and labor, so there is no need to waste time and money at a dealership.