The Maserati is often referred to as an "exotic" automobile. It is the premium choice for the elite driver seeing a combination of artistic elegance, speed, power, and superb design.
Similar to the Ferrari, Aston Martin, or Bentley, the highly-acclaimed models of the Maserati, including the Gran Turismo, the Ghibli, and the Levante, are well known for their outstanding craftsmanship. This has placed them a step above the typical vehicle for decades.
The Maserati is designed like a work of art, crafted to the specific requests of the buyer from a range of special features. Some of the unique features include state of the art technology, sound systems and device compatibility, effortless drivability, expertly designed safety, classically-designed sculptural and architectural exterior features, along with the elegant interiors that exemplify this sought after brand.
The oxygen sensor in your Maserati is one of the critical components that support its unmatched performance. Let's take a deeper dive into this important component of your Maserati.
Oxygen Sensor in Maserati
The oxygen sensor in your Maserati is designed to capture and report on the cleanliness of the air quality in your automobile's engine and exhaust system by comparing the percentage of oxygen in the exhaust to the percentage of oxygen in the atmosphere.
There is always a wide range of factors that can affect the reading in your oxygen sensor, from the temperature to the overall strain on the engine. Auto mechanics and manufacturers do recommend that your Maserati's oxygen sensor can and should be checked and changed frequently.
Hence, it's valuable for any Maserati driver to have a trustworthy and highly experienced auto repair shop that specializes in Maseratis and other luxury vehicles. Something as small in size as the oxygen sensor can be a severe impediment to your car. Neglecting to check the oxygen sensor could negatively affect your car's ignition function or destroy the engine if ignored for too long.
Signs that your Maserati's Oxygen Sensor Needs Service
If you are driving an older model of Maserati, your automobile may be more susceptible to oxygen sensor failure. Similarly, if you notice that your once high-performing Maserati is suddenly not getting the mile to the gallon rate to which you are accustomed, you may be having problems with the O2 sensor.
Anytime you see your check engine light illuminate, it's a great idea to take your car to your trusted auto shop, but this alert can also be an indicator of a faulty oxygen sensor in your Maserati.
As the owner of a Maserati, you have likely come to expect a smooth yet powerful ride from your exceptional engine. If that engine starts to make strange or even harsh sounds, it might be time to have the oxygen sensor checked out before the engine is damaged permanently.
Lastly, automobiles with a defective oxygen sensor will not pass an emissions test, so a falling score is a clear sign that you should get your oxygen sensor checked and replaced. Fortunately, oxygen sensors are not an expensive auto part, and having them diagnosed and replaced is a straight-forward process with the right mechanic.
Mark Douglas Motorworks
Mark Douglas Motorworks is your premier option for the service and repair of your Maserati. With multiple locations throughout the Orange County Area, we are sure to have a shop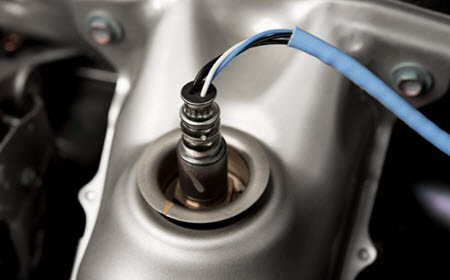 that works for you. Qualified to service a range of high-end vehicles, we have the knowledge, certification, and tools to deliver the absolute best service and maintenance for your Maserati.
We use the top of the line equipment and tools to ensure that your precious automobile is in the best of hands. Our clients have reported high satisfaction with our fast, honest, and expert service which saves them a trip to the dealership.
When your Maserati requires service or even repair, you can rest easy knowing that you don't have to expend unnecessary time or money waiting at the dealership. You can enjoy the individualized customer service that drivers have come to expect at Mark Douglas Motorworks.
Call, stop by, or make an appointment online today at one of our seven conveniently-located shops in Mission Viejo, Lake Forest, Costa Mesa, Irvine, Huntington Beach, Laguna Hills, or Laguna Nigel, CA. We look forward to speaking to you about your Maserati's service needs.