Throughout the lifespan of your Aston Martin, your model may experience issues with the clutch. The clutch is imperative in aiding your vehicle in changing gears to propel your vehicle forward and allow you to go into neutral and reverse.
The clutch is a mechanical device that both engages and disengages power transmission, especially from a drive shaft to a driven shaft. It is designed to act as a mechanical linkage between the engine and transmission. It briefly disconnects the engine's output from the transmission system when the clutch pedal is depressed, allowing the driver to smoothly engage a new gear for more power and acceleration.
Commonly Reported Clutch Issues in Aston Martins
The clutch of an Aston Martin is not immune to normal wear and tear throughout the lifespan of the vehicle. At some point, every clutch wears out. It is simply one of those things that comes with the daily use of a vehicle. The most important thing you can do for the safety of your clutch is allow it to fully engage before adding more power for acceleration.
Driver habits are another reason for issues with this system. It is no secret that Aston Martin owners enjoy the performance and sporty sound of their automobile. While they may enjoy the sound of revving the engine of their luxurious Aston Martin, this has been known to be a contributing factor to premature clutch failure.
The Legendary Sportshift Transmission
Aston Martin's infamous sportshift transmission is a lightweight system with a modified clutch and flywheel, reducing the need for constant clutch engagement and allowing for a smoother shifting process. The sportshift transmission was designed to improve the clutch itself, vehicle responsiveness, and overall performance.
Warning Signs of Impending Clutch Failure
Although there have been many advancements in the overall build and functionality of the infamous Aston Martin clutch, it is still at risk of failure as with any component of sports cars.
Drivers of the Aston Martin that have experienced clutch failure have all reported similar symptoms or warning signs that their vehicle exhibited before total failure. These common warning signs include:
Abnormal noises from the gearbox
The driver experiences difficulty engaging the gear
Leaking transmission fluid
If you are among those who drive a lavish Aston Martin, it is important that you understand these symptoms so they can trigger a warning in your mind if you notice them. Equally as important, it is imperative that you do not ignore any of these signs or any other abnormality coming from your Aston Martin.
If you do not feel comfortable with what is happening with your car or you are unable to drive your vehicle, call for a tow to a certified Aston Martin auto repair shop for an expert evaluation.
Mark Douglas Motorworks
At Mark Douglas Motorworks, we proudly serve drivers of exotic vehicles in the Orange county area including Mission Viejo, Lake Forest, Costa Mesa, Irvine, Huntington Beach, Laguna Hills, and Laguna Niguel, CA.
Our team at Mark Douglas Motorworks has been named the #1 exotic automobile repair and service shop in Mission Viejo, California. We pride ourselves in the knowledge and expertise we offer to our customers who drive exotic vehicles including:
Mark is the owner of Mark Douglas Motorworks and has more than 15 years of experience. He holds a reputation for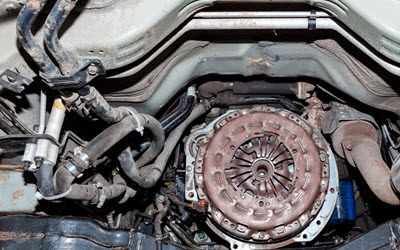 being an honest business owner and knowledgeable service provider. Mark is on site daily to answer any questions customers may call with, provide a personalized vehicle walk through, write up an estimate of repairs or services needed, and even jump in on manual labor when needed.
Our team of Certified Master Technicians are factory trained and use only factory-grade tools, equipment, and materials. We support our work with a 24-month / 24,000-mile warranty and pride ourselves in being known as the area's leaders in dealership alternative services at a much more affordable price.
To schedule an appointment, we offer a convenient online option that can be accessed directly from our website. Simply provide your personal information including name, phone number, and email address as well as your vehicle information and any current needs or concerns.
Call us today to speak with a member of our team regarding any concerns you may have regarding your exotic automobile.